Things Associated with Christmas
December 10, 2020, 7:00 pm
-
8:00 pm
{hcard}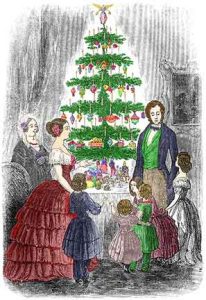 Join the Antiques Club of the Finger Lakes in partnership with the Geneva Historical Society for "Things Associated With Christmas," a virtual program by Walter Gable on December 10.
Have you ever wondered why Christmas is celebrated on December 25? Do you know the origins of several of our favorite Christmas carols? Or why Santa Claus is a rather obese man, and why he wears a big black belt on red outfit trimmed with white? Do you know the origin of Christmas cards? How did Christmas trees, candy canes, poinsettias, etc. become part of our Christmas celebrations? The answers to these questions will be covered in Walt's program.
Walter Gable is Seneca County Historian, a book author, a columnist for the Finger Lakes Times, and a popular speaker on dozens of local history topics.
Due to COVID-19 restrictions, this program will be presented virtually through Zoom. A device, internet connection, and email address are necessary to participate. Registrations are limited to 100 people and must be completed before 12 noon the day of the program. To register click here. The necessary login information will be sent to you via email 24 hours prior to the program. For any problems with registration or to register by phone, call the Geneva Historical Society office at 315-789-5151. Registrations must be complete before 12 noon the day of the program.
« Back to Calendar of Events